A:
Our
new house
is a giant to-do list. While things like kitchen renovations and master suites will have to take the backseat for a couple of years, every square inch of wall space will need to be painted. The prior owners painted everything (and I mean everything) a pale shade of pink. The walls, the kitchen cupboards, the woodwork, the tile...
A couple of photos from the listing (it's more evident in person, and very pepto-bismoly in the afternoon sun):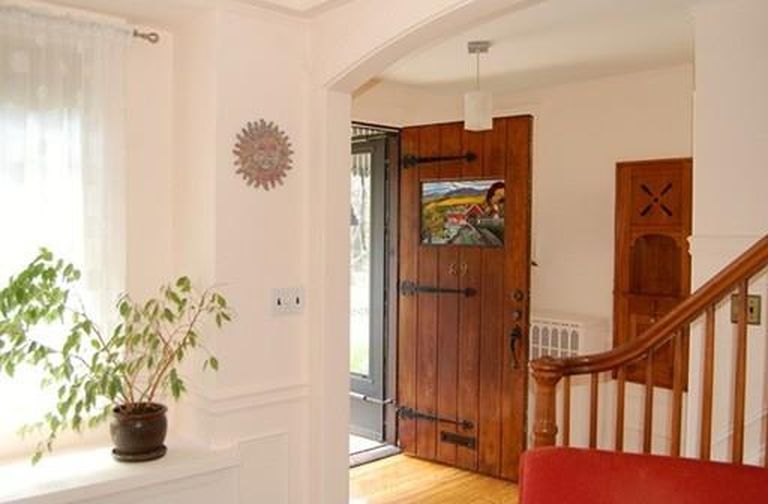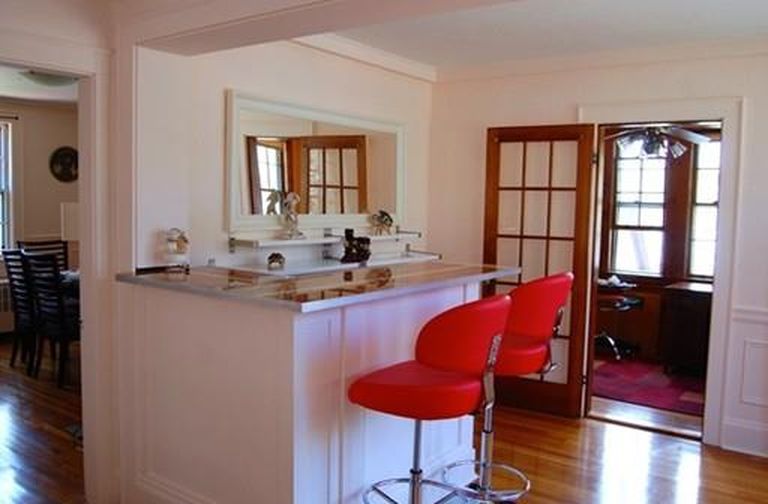 Yes, that is a stained glass covered bridge on my front door. Why? I don't know. Anyway, as sick of the pink as I may be, Pantone has named
Rose Quartz
one of the colors of 2016. I wanted to see how pink could be done right, and found these great examples:
And, just as proof that we are making progress in our house, here is an after photo of the front hall (which was pictured above). That gigantic pink bar has also thankfully been removed.